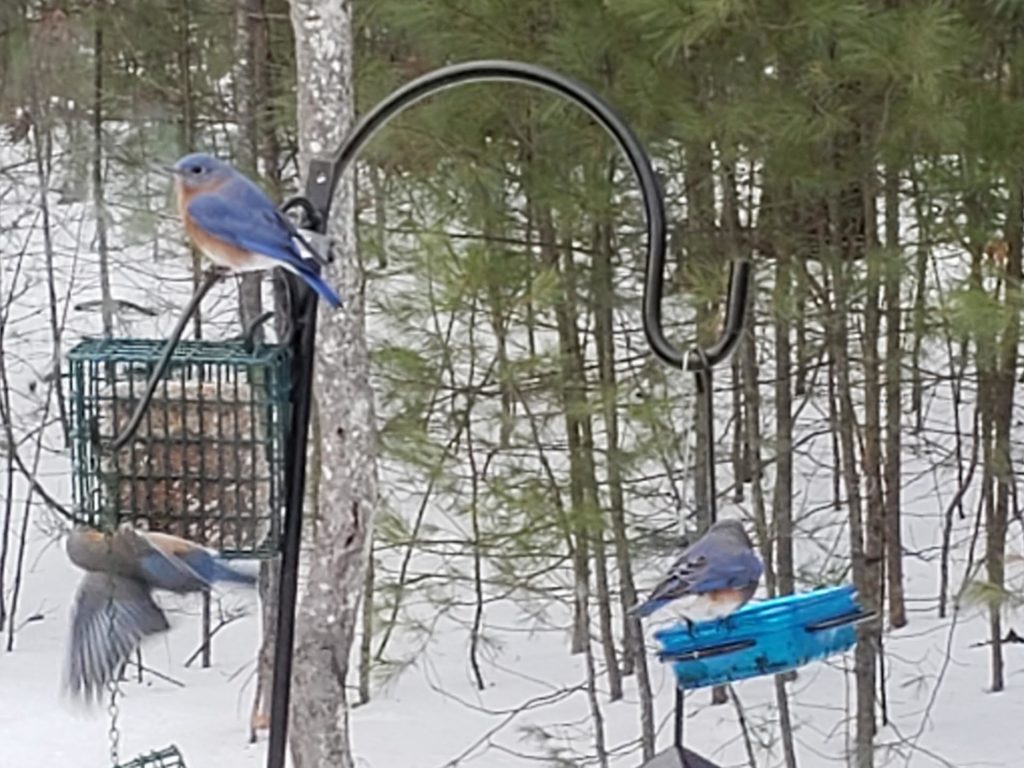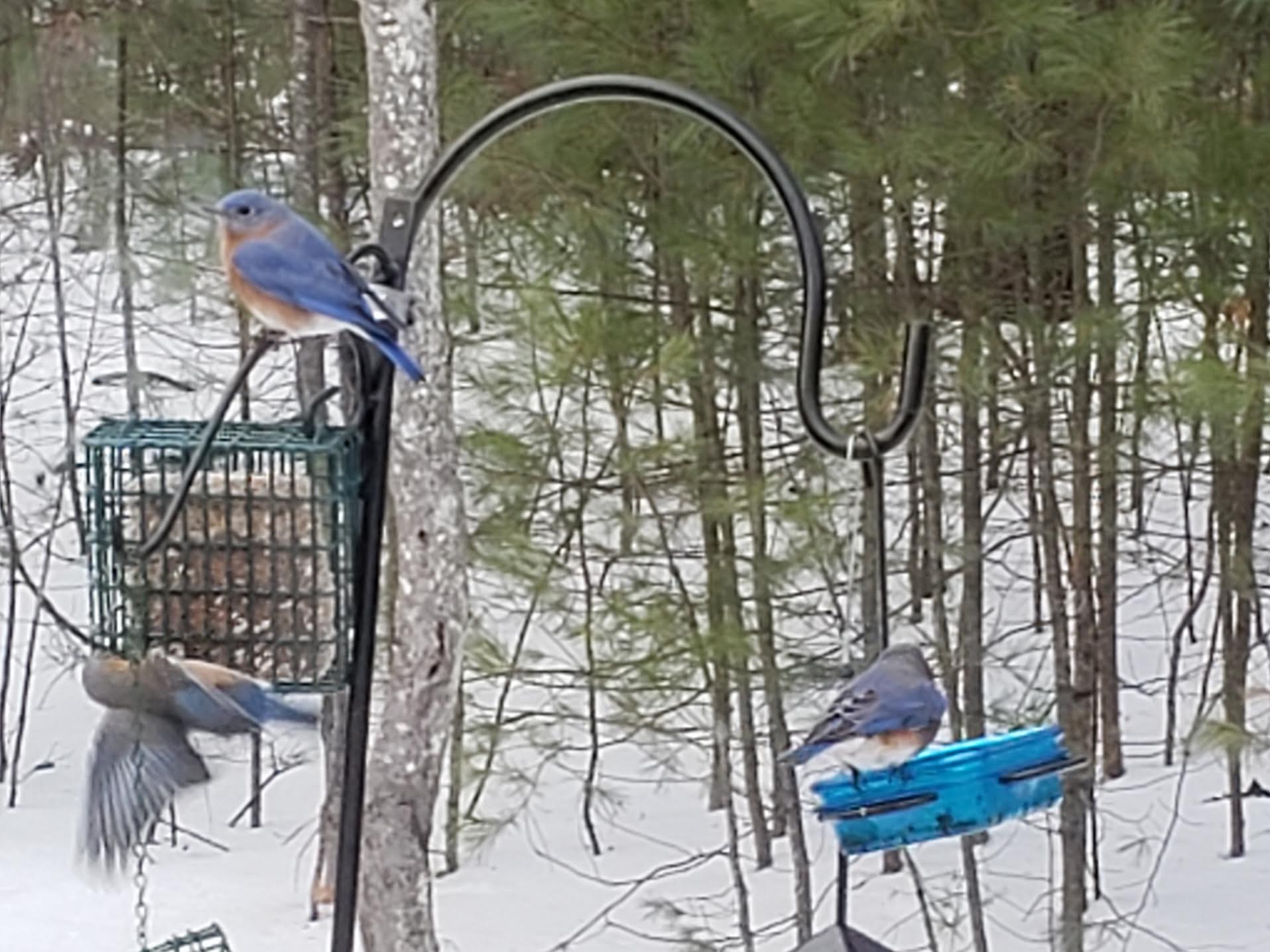 Hello from me and my backyard buddies!
The Weather people are promising that the Snow will end around 2am,
so I am planning for our Sunday 9am class to meet as scheduled. Be safe!
Starting tomorrow We'll have a second choice on Sundays.
I confirmed that people can drop in for single classes, but there's a catch… there's always a catch! You will not be able to use the coupons that I have made up for our independent classes.
You can join for the series, Which can be a commitment and motivator to stick with it. Or drop in with a check, or credit card.
Sunday Noon is the time slot that I've been offering a popular couple of focus classes, one for neck and shoulders, and the other for hip mobility. Those quarterly essions will move to Saturday afternoons.
Yes, we are gathering for Monday's classes at 9:30 and Noontime for Martin Luther King day.
Wishing you all the best in this new year and new decade to come, and my thanks for your support through our transition. Thanks to you we are off to a good start.
peace,
-j
p.s.